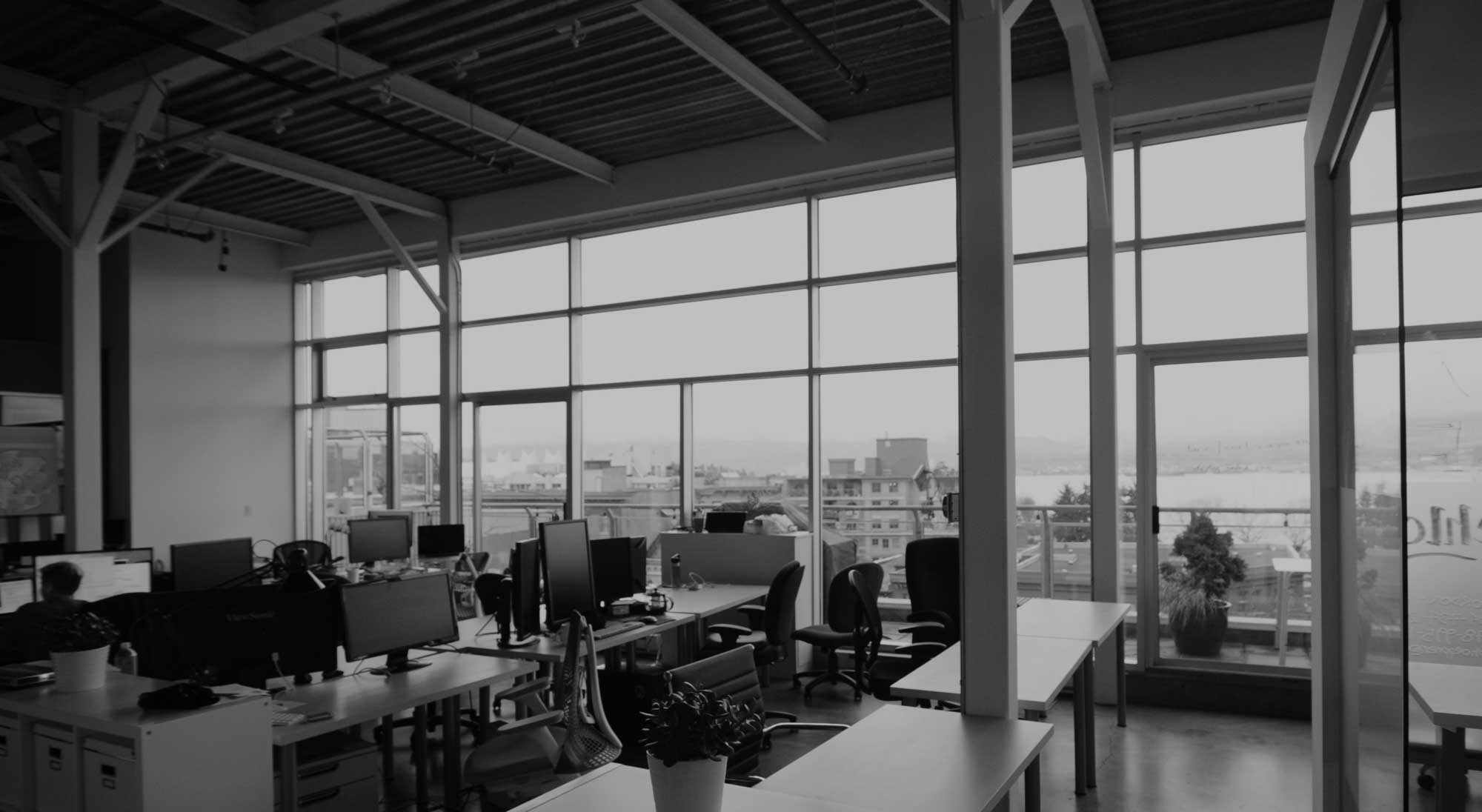 Share our space.
There's open desks alongside talented teams and individuals at the Chloi HQ co-working space in Vancouver.
Book a visit
Chloi HQ

604-55 East Cordova
Vancouver, BC
V6A 0A5 Canada
From the very beginning we have been focused on working with the community, from our Open Source contributions, to education though meetups and speaking engagements.
When we set out to find an office, we had the community in mind as well. We wanted a space that was on par with some of the greatest spaces in the city. An office that was fun and engergtic as well as had spaces to break out and collaborate.
We wanted a space where like-minded teams and individuals could work around us and help share in each other's success, along with some of the overhead costs.
While we call the space Chloi HQ, it is really a shared co-operative space where we cover the administration, keep the power and internet on, and manage who comes and goes.
We've been lucky to call the incredible individuals and new, remote Vancouver teams our co-workes in friends.
Book a visit
Current Teams
You'll quickly get to know the talented and friendly developers, designers, writers, and markets at Chloi HQ everyday.
Awesome Alumni
We've had the pleasure of sharing the space with many successful teams that have outgrown a co-working space, like:
Visit us in Gastown